The Tampa Bay Ukulele Society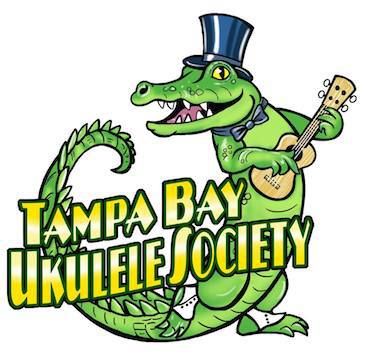 The Ukulele
Hello, let me introduce myself. My name is Nickie McNichols.
I am an event organizer/director of the Tampa Bay Ukulele Society. We are a C corp non-profit organization. We have over 1800 members on Meetup, and over 1000 on Facebook. Our efforts are aimed at education, entertainment, and giving back to the community. We graduated 100 kids in our free Ukulele Summer Camp program this year. This is our 3rd year doing free library workshops, teaching ukulele beginners of all ages. These are done at several libraries in Pinellas and Hillsborough counties, and soon to be extended to Pasco and Hernando counties.

Some of our other benefactors are Toys For Tots, Metropolitan Ministries, Ruth Eckart Hall. We are sponsored by Sam Ash Music, Compass Music, and others.
We have free jam sessions and open mics each month. Our oldest event is the Ukulele Open Mic, held monthly at the Whistle Stop Café in Safety Harbor.
We just completed our annual festival, hosting over 260 people in St Pete Beach. We also have two bands which play in ALFs and for charity.
Beginning in 2018, we will be working with the Ukulele Kids Club, another organization that gives sick kids in hospitals ukuleles to help them heal and they get to take them home. They will give them the ukes, and our volunteers will teach them to play.
The 1st instrument I ever learned to play was the ukulele. Most of our members make the same claim. The camaraderie is like nowhere else.
If you would like entertainment at your party, or charity event, contact me. Or, if you just have questions, or are curious about the ukulele, please contact me at saturdayeveningjamsession@gmail.com.
Thanks for reading!